CFTE was pleased to organise classes during the SGunited Financial Sector 2020 for finance professionals to grasp the opportunities of FinTech and be part of this industry's transformation amid the financial sector's rapid shift towards digital-first skills.
The COVID-19 pandemic has drastically changed different aspects of our lives including how we work. Not only has it accelerated digitalisation across different processes in our everyday work lives but also has completely changed the landscape of the job market. The financial sector in particular is seeing a rapid shift in consumer behaviour towards being digital-first, directly creating a shift in the priorities of traditional companies in this industry.
As a company where bridging the knowledge gap in emerging trends for our clients lies at the very core of our mission, we were pleased to participate in the SGUnited Financial Sector Jobs and Skills Fair in Singapore. Hosted by the Institute of Banking and Finance on 12-13th August, the event targeted financial services professionals, mid-career professionals looking to enter into finance and fresh graduates looking for traineeship opportunities.
The core focus of the event was to provide insights on the way COVID-19 is shaping the future of the financial industry and the impact it will have on jobs and skills. Over the two days, participants had the opportunity to join different webinars, skills workshops and hiring zones to learn and acquire the right skills through sample training sessions.
CFTE organised 6 skills workshops on "Why should you care about FinTech" for participants to grasp the opportunities of FinTech and be part of this industry's transformation.
The Key Takeaways from the workshop were:
Understand the current Fintech ecosystem
Knowledge & application of the new technologies transforming the finance industry
Knowledge of how incumbents are leveraging such technology and the entrance of new players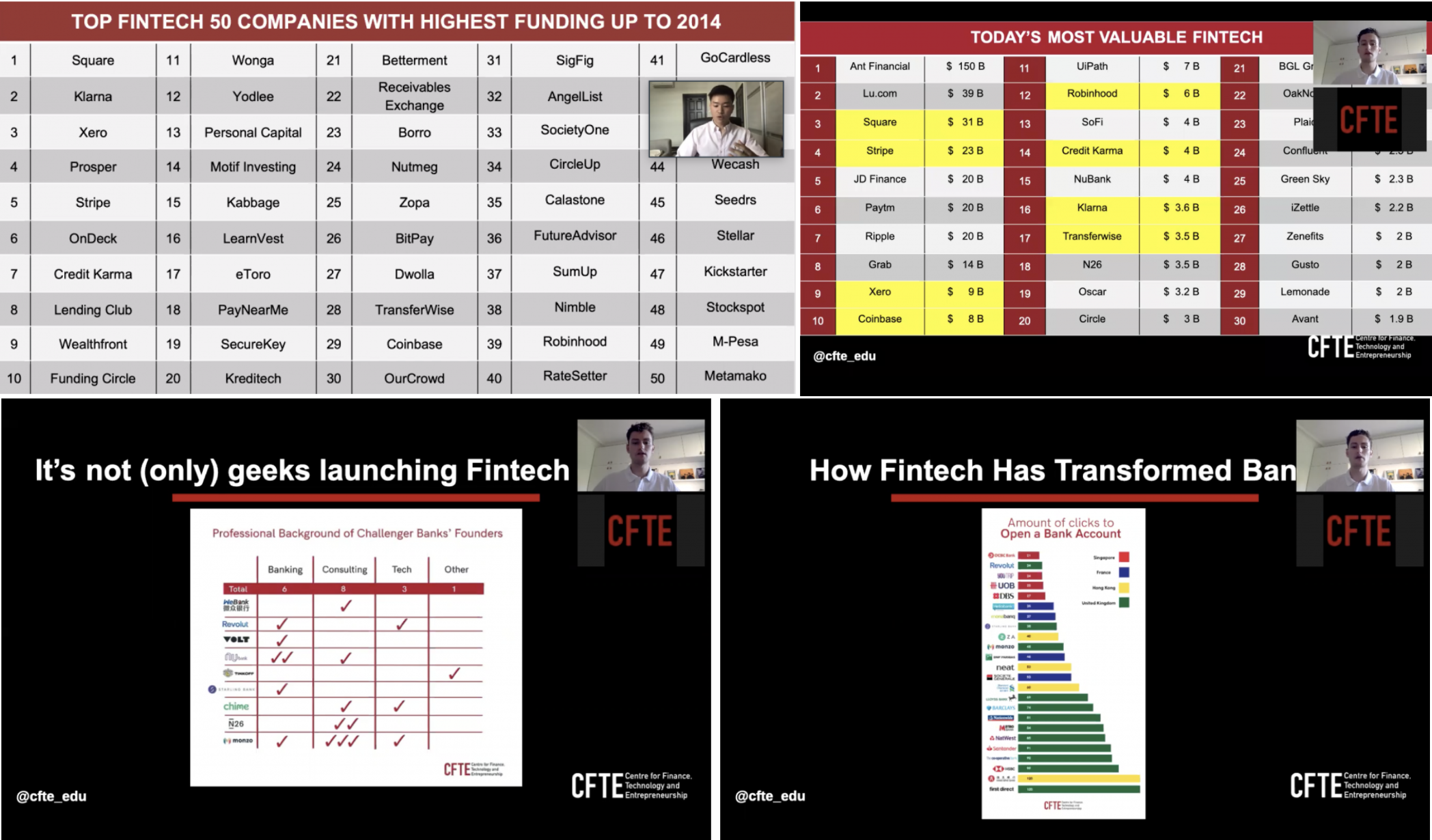 To provide deeper and actionable insights into the future of finance, CFTE has created two courses- Fintech Foundation and Artificial Intelligence in Finance (in partnership with Ngee Ann Polytechnic). Both Fintech Foundation and Artificial Intelligence in Finance are subsidised in Singapore for SIngaporeans and PRs, by up to 95% and 90% respectively.
Fintech Foundation is accredited by IBF and is the first executive program designed for professionals leading the transformation in the financial industry. On the other hand, Artificial Intelligence in Finance is accredited by Skillsfuture and is the first industry-led course where participants not only get an understanding of the topics but also learn from 20 world-class leaders in Artificial Intelligence applied to finance.
---
Follow us on social media for more updates