In a world disrupted by COVID-19, the widening skills gap must also be on the top of every government's agenda. CFTE is pleased to launch their Academic and Industry paper: The Role of the Government in Education, to help foster new standards of education in a constantly evolving world. The paper will feature leading research on the topic curated by academics, experts and founders in the industry.
COVID-19 has accelerated the growth of digitalisation in organisations. A new survey by McKinsey revealed that the health-crisis has sped up the adoption of digital technologies that would have otherwise taken several years, and these transformations are here to stay. This has resulted in the widening of the skills gap for the whole population, while also creating a digital divide in accessing education. Working with the government in educating the workforce and bridging this gap has never been more important.
Keeping this in mind, CFTE is proud to announce that it is set to produce an academic and industry paper on the topic : the Role of the Government in Education to extend our support in helping governments upskill the workforce. The paper will discuss ways in which governments have been supporting the digitization of their learning policies as well as the methods and tools available for the government to leverage to catalyse this transition towards online education.
This academic and industry paper will feature findings on prominent initiatives by governments and recommendations for improvement. The paper will showcase the views of academics, industry experts and founders who will contribute to this study, in order to curate a paper that consolidates the highest level of research and industry knowledge to achieve our mission. We will be releasing articles that are a part of this Academic and Industry paper over the next few weeks. If you too are energised and driven by our mission, we invite you to join us as contributors to the paper.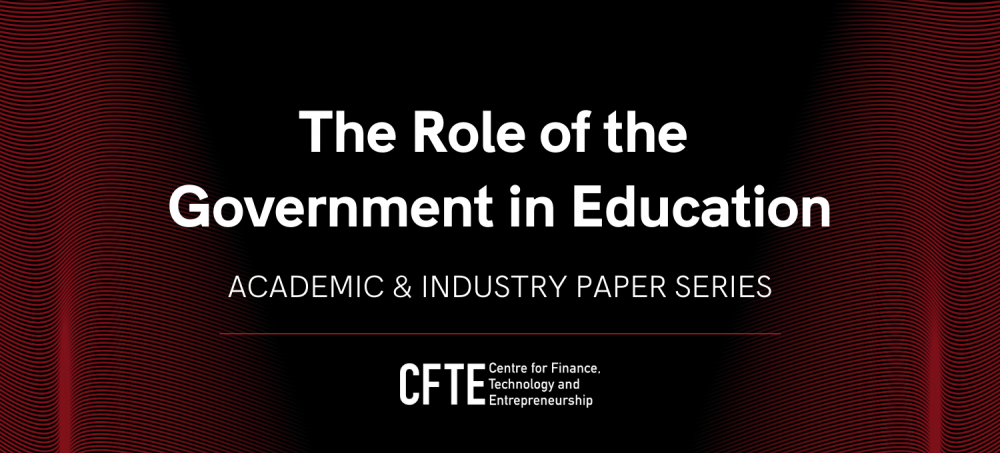 ---
Follow us on social media for more updates