This International Women's Day CFTE celebrates every woman who is challenging the status quo and fighting against all odds to give the industry a new face. We particularly admire our 29 female experts who are not only leading in fintech, but are also helping other women enter the industry.
The fintech industry has been particularly male dominated, but that doesn't mean that women are ready to accept the sidelines. In Southeast Asia, Malaysia takes lead with more than 30% women holding leadership positions in the banking sector, according to Bloomberg in 2019. We also see more than 40% women being employed in the Fintech sector among 7 European countries that are listed in the top 30 of the Global Fintech Index City Rankings 2020. This is definitely progress, but it's only one side of the story. Women still account for fewer than 7% of the world's leaders, 24% of politicians and fewer than 5% of Fortune 500 Chief Executive Officers. The global fintech founder community consists of only 7% of women in 2020. These figures are evidence that gender disparity still prevails and we can often be blindsided by the stories that make it to the headlines.
CFTE is passionate about playing its part in the global agenda for diversity and inclusion. In this capacity, we give women leaders in FinTech, a platform to be heard. We spent a lot of time looking for exceptional women experts in Fintech who love to teach. CFTE's team and I would like to celebrate these trailblazers who are transforming the industry in Financial Services, as well as those who are changing the face of Fintech. We applaud these Inspirational female Entrepreneurs, CEOs, Executives and Leaders, that are carving out a new path for the next wave of female pioneers in Fintech.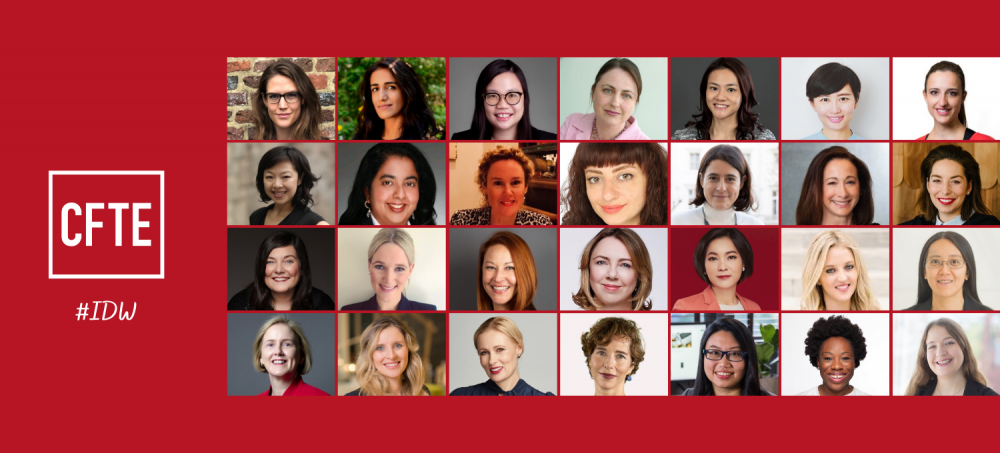 We're very proud of the diversity we foster at CFTE, with our team and our community. In a world that needs to be re-built, it's essential that we leverage diverse experiences, points of views and perspectives, wherever they come from. Thanks to all of these incredible women that are trailblazers in education, preparing those who want to join the future of finance. Our female leaders have embarked on a journey to use the power of education to train a new generation of finance professionals to adapt to a world of technology-driven finance, and to equip them with skills to thrive in this period of steep change, and they aren't slowing down any time soon.
---
Follow us on social media for more updates