CFTE is on a mission to educate the next wave of financial professionals by onboarding hundreds of industry experts, innovators and disruptors onto CFTE's expert network, so they can share their knowledge and expertise with those eager to learn.
The Center for Finance, Technology and Entrepreneurship (CFTE) was born out of a mission that still stands strong today. Witnessing the digital transformation in financial services, CFTE believed that people need to continue to be at the center of the technological revolution. To do this, getting people the right knowledge has been rudimentary for CFTE, and who better to enable this than those pioneering change in the industry. As we forge forward into an evolving landscape of finance, CFTE is working to create the 'next big thing' to accelerate their mission to reach millions of learners everywhere. To do this CFTE is on the lookout for exceptional industry leaders, passionate to help build the next generation of finance.
The need to equip people with the right skills to thrive in financial services is more important now, than ever before. The financial services industry today is plagued with a workforce lacking essential skills to leverage technology that can ultimately boost growth. PwC's Global CEO survey, backs this claim, as 54% financial services' Chief Executives stated that skills shortage was one of the biggest hindrance to their capability to innovate. Companies are pouring in tremendous resources into the latest technology, which is necessary, but could prove futile without the right people. This is why CFTE is gearing up to skill millions with the latest knowledge in the industry.
On CFTE's journey up to this point, they had the privilege of having over 200 incredible experts teaching on their courses  like – Anne Boden, CEO of Starling Bank, Melissa Guzy, Founder of Arbor Ventures,  Philip Watson, CIO and Head of Global Investment Lab at Citi and Alice Newton-Rex, Product Director at WhatsApp, among others – who helped bring real insights to CFTE's participants. This is what made CFTE such a vibrant community. Now CFTE is looking for their next 200 experts to support their new venture that aims to bring even more knowledge to the larger finance community.
As a valued partner of CFTE, we would love to hear your ideas on what you would like to learn as we ramp-up our efforts to provide education on a grander scale. We wholeheartedly welcome your recommendations to help accelerate our vision and mission of education at scale in Digital Finance.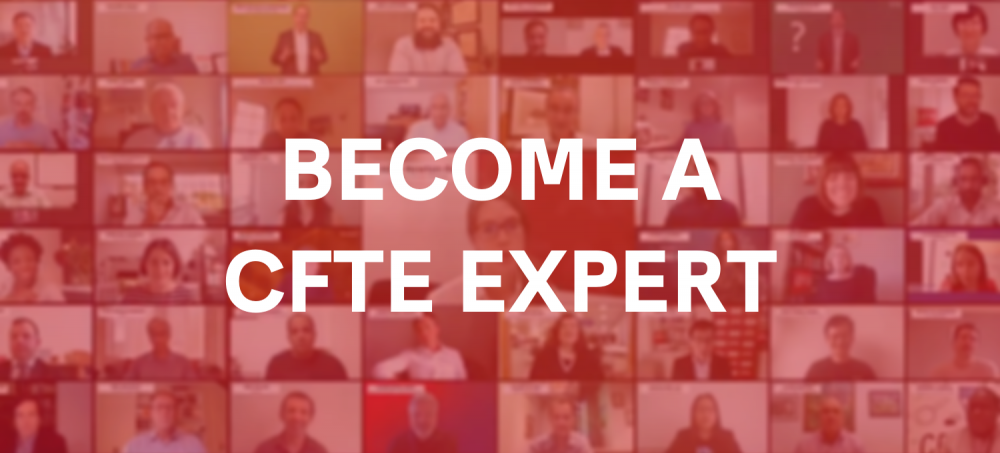 ---
Follow us on social media for more updates