CFTE's mission to help foster new standards of education is gaining swift momentum with the roll out of their initial articles as a part of the paper, 'the Role of the Government in Education', authored by leading CEOs and founders from organisations like ACT, Montessori, Holberton School and Teach on Mars, that are driving change in the education landscape.
The Center for Finance, Technology and Entrepreneurship (CFTE) is building relations with change makers in the education landscape to help governments around envision the challenges that are to come and provide solutions to emerge triumphant in the race to upskill the world. Upskilling through education is unavoidable today. Accenture stated that if the rate of skilling and education does not catch up to that of technological progress, the G20 economies could possibly bear the brunt of $11.5 trillion in lost cumulative GDP. Our paper is aimed at reversing this outcome, and we have had some amazing contributors to help us.
Our lineup of contributors to the Academic and Industry paper include global leaders like Caroline Stockmann, the Chief Executive at ACT, Maccs Pescatore, CEO at Montessori Centre International, Sylvain Kalache, the Co-founder of Holberton School and Vincent Desnot, the Founder & CEO at Teach on Mars.
Their articles shed light on opportunities of collaboration that governments can capitalise on as they embark on a journey of education at scale. Other perspectives bring in ideas of championing skilling amidst a highly technologically driven world with our recent transition into the 4th industrial revolution through new ways of learning in post-secondary and early years too. The articles also spark discussions around how AI is infiltrating every industry, including education, and how governments would need to overcome complex roadblocks to achieve an AI-led transformation in education.
Each piece of research and thought-leadership infused articles brought forward as a part of our paper are bound to leave a lasting impact on the industry. We are thrilled to keep the momentum going as we bring on more visionaries to collaborate with us. We will be releasing more articles as a part of this Academic and Industry paper over the next few weeks.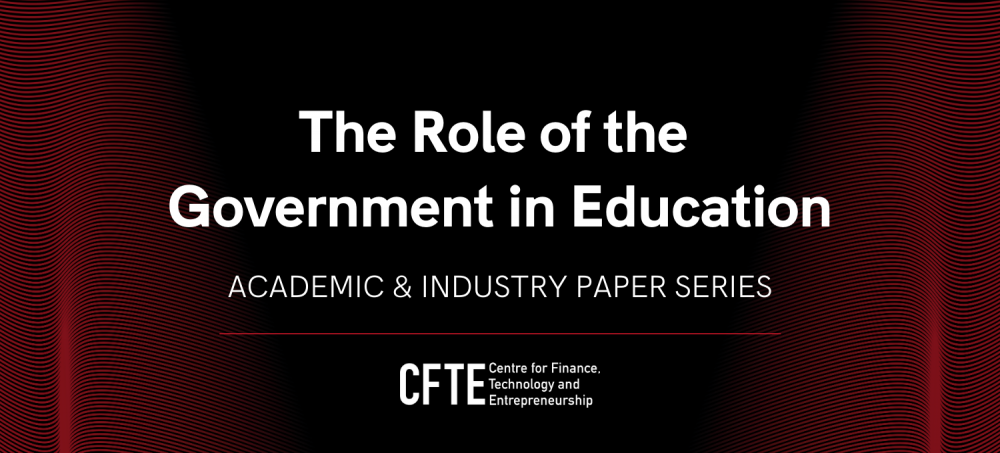 ---
Follow us on social media for more updates